SADO × KODO—The Legend of Otowaike Pond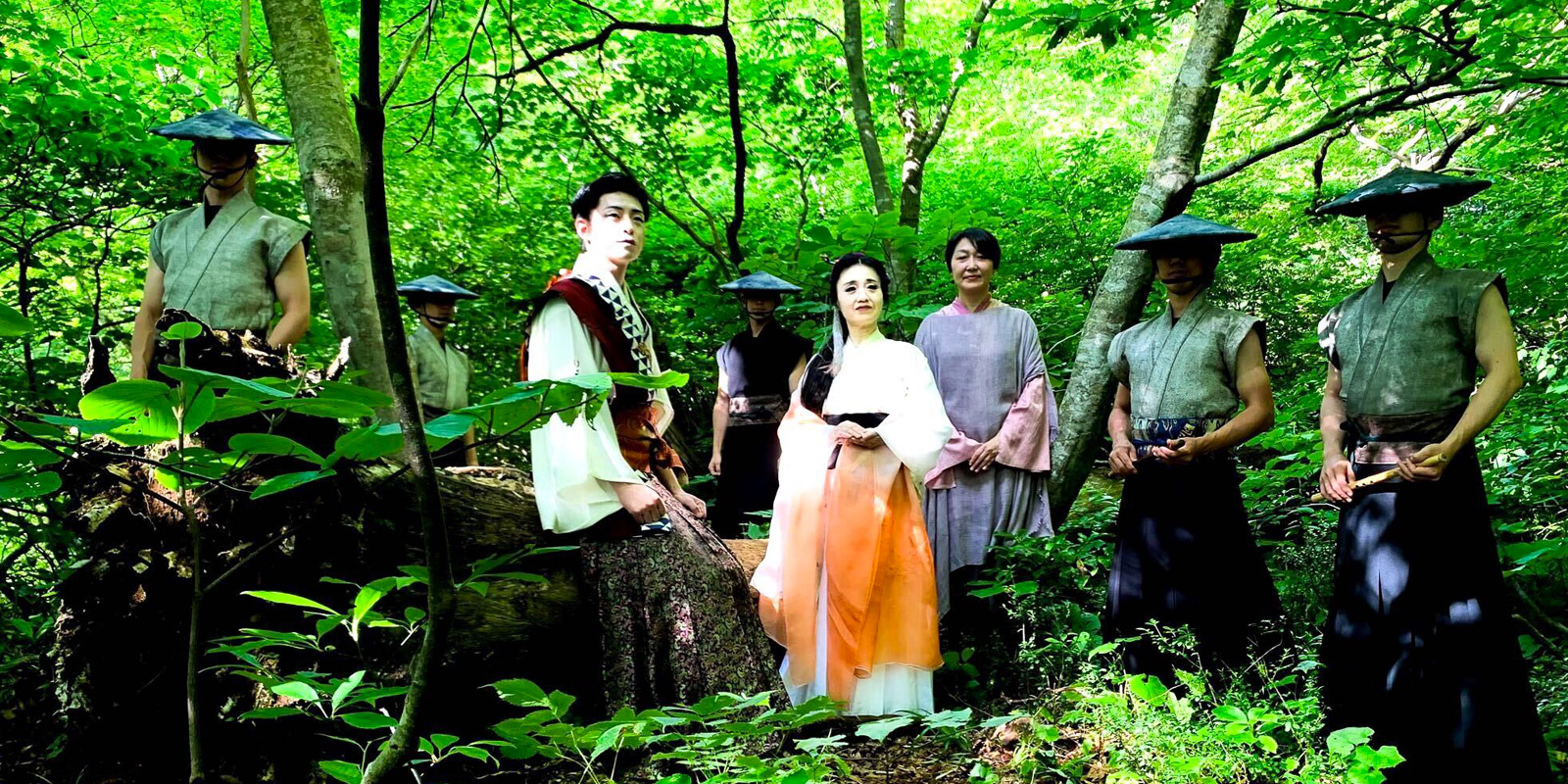 Otowaike Pond is located near Osado Skyline's Odaira Highland, surrounded by Japanese beech and Mongolian oak woods. According to Sado folklore, there was a beautiful young woman called Otowa who was loved by a giant serpent, the chief of the pond. She is said to have commited suicide by drowning herself there.
Director Chieko Kojima has used this folktale as a motif for this programme. We hope you'll enjoy the mystical atmosphere of this location and tale.


Story Synopsis
A long time ago, a gentle, beautiful girl called Otowa worked at Chofukuji Temple in Sado.

One summer day, she goes to the mountains with the village girls to get some wild vegetables, and she gets lost along the way. As she runs around in the mountains, the hem of her kimono gets dirty from the mud.
As she washes the mud from her kimono in a mysterious swamp nearby, she hears the voice of the swamp lord serpent, "The woman who washed the hem of her kimono here must become my wife. If you refuse, I'll cause a storm in your village and bring disaster."

She runs away to the temple.

She was afraid to become the bride of the serpent, but she decides to do so to save the villagers.
On the morning of the wedding, the serpent transforms into a dignified young man and comes to pick her up, and they disappear into the mountains.

A few days later, when the villagers go to the swamp, they see a floating island in the middle of the swamp. From then on, people have called the swamp "Otowa Pond."
Event Summary
Date/Time

Aug. 22 (Sat) 15:11–15:31 JST (20 mins.)
Director

Chieko Kojima
Featuring

Chieko Kojima, Yosuke Kusa, Jun Jidai, Ryotaro Leo Ikenaga, Reo Kitabayashi, Yuta Kimura, Yuki Hirata, Kei Sadanari
Special Thanks

Namiko Nakano, Sado Minwa no Kai (Sado Folktale Group) Chofukuji Temple (Buddhist seminary)