Online Collaborations Featuring Kodo with EC Guest Artists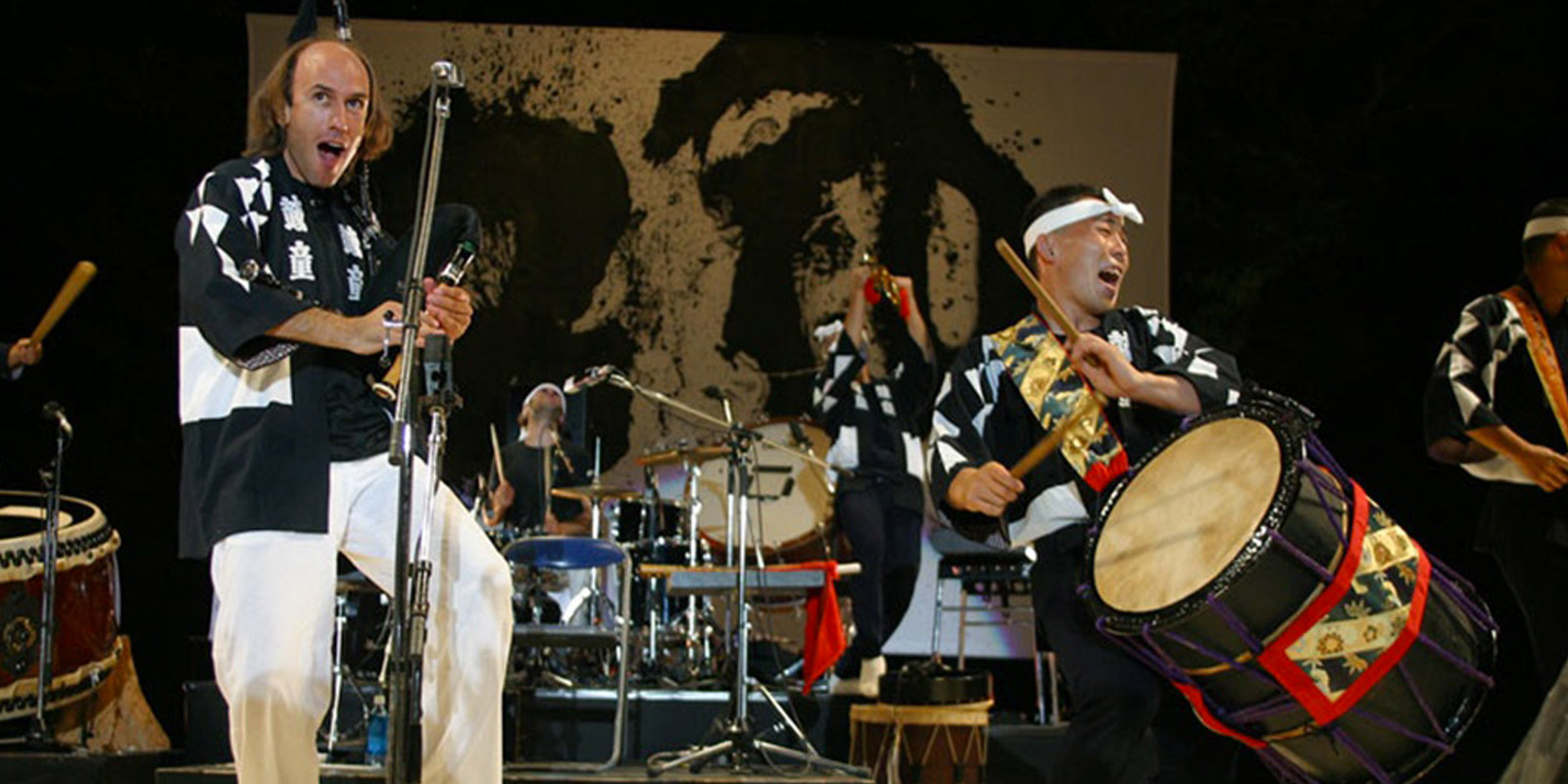 This year, we're welcoming back some of the many guest artists who have performed at EC to date for new virtual collaborations with Kodo! EC guest artists from around the globe sent new performance videos and messages especially for EC 2020, helping us all connect as one world on Sado Island again this year.
Through these new collaborations with former EC guest artists, we hope you'll recall fond memories and create brand new ones, together at home.
Event Summary
Date/Time

Aug. 23 (Sun) 16:06–16:40 JST (35 mins.)
Featuring

Featuring guests from the past:
[EC 1998 Guest] Red Willow Dancers (USA)
[EC 1998 Guest] Marcos Suzano (Brazil)
[EC 2005 Guest] Carlos Nuñez (Spain)
[EC 2009 Guest] BLØF (Netherlands)
[EC 2018 Guest] PInO, TATSUO, DAZZLE(Tatsuya Hasegawa, Shinji Arai), BLUE TOKYO (Takaya Sato,Haruki Matsuda, Yusuke Ishii) (Japan)
Michael Schack (Belgium)