Taiko WS "Roland Electronic Taiko—TAIKO-1 Workshop"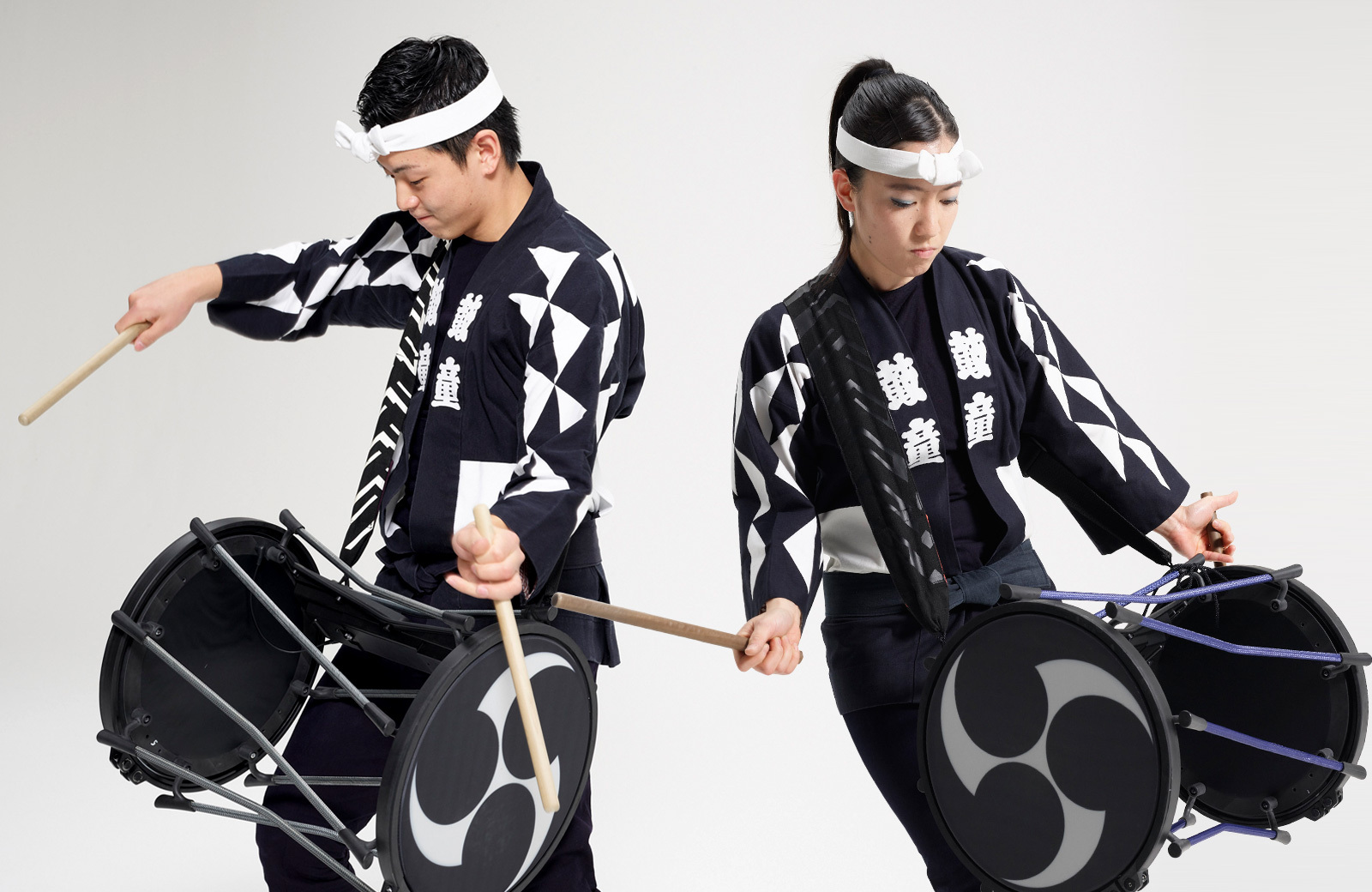 Roland is gearing up for the long-awaited launch of its first electronic taiko later this year: TAIKO-1.
Since 2017, Roland and Kodo have been exploring the possibilities of electronic instruments and Japanese drums together, hoping to foster the evolution of taiko culture. They collaborated to develop an electronic taiko prototype, and after years of refining it, TAIKO-1 is ready for action!
EC is excited to host an online workshop using TAIKO-1. It'll be a new style of workshop that harnesses two unique characteristics of this innovative drum: it's whisper quiet—so you can play it at home—and it allows a broad range of expression. Sign up for a special opportunity to learn performance techniques for playing katsugi taiko (taiko carried on a shoulder strap) and the different ways to play an electronic taiko with instructors Reo Kitabayashi and Mizuki Yoneyama, the Kodo members featured in the demo performance videos on Roland's TAIKO-1 website.
Event Summary
Date/Time

Online (Live) Workshop: Aug. 8 (Sat) 16:00ー18:00 JST*
*Japan Standard Time (GMT + 9)
Venue

Online
Price

5,000yen
Featuring

Instructors:
Reo Kitabayashi and Mizuki Yoneyama (Kodo)
Capacity

4 people (lottery selection)
Notes

Participant Requirements:
– Ages 6 & over (ages 6 to 12 must be accompanied by a parent/guardian)
– Resides in Japan
– Is able to understand conversational Japanese (as the workshop will be held completely in Japanese)
– Has some taiko performance experience

Participation conditions:
– Have access to a PC/laptop, tablet or mobile device that can run 'Zoom' (video communication tool).

– Be able to safely receive the Roland TAIKO-1 Electronic Taiko & audio interface that will be sent with the equipment and connect to your PC/Laptop (Instructions will be included with the equipment)
– Have space where you will be able to play the Roland TAIKO-1 Electronic Taiko (The size of the taiko is approximately the same as a standard size hanging okedo taiko drum)

Regarding workshop participation:
-One week before the workshop date, participants will be sent an email with links to video content that will include some simple workshop introductions and practice material.
-Where possible, please have a look at the video content and practice before the workshop day!

Returning the Electronic taiko:
– Details will be advised to workshop participants at a later date
Ticket Availability

Tickets go on sale on Jul. 1 (Wed) 7:00am (JST) and will close on Jul. 7 (Tue) 24:00 (JST). We will announce the participants on Jul. 10 (Fri) (Participants will be drawn out of a hat)

See here for more details
How to Take Part

①Get ready for the Workshop!: Once you receive the practice material, have a look and try it out!
②Before the day of the workshop: You will receive the TAIKO-1 Electronic Taiko and audio interface equipment. Please try and connect the equipment to your PC/laptop following the instructions that will be sent with the items.
③On the day of the WS: Participate in the online live workshop on either of the specified days!
④During EC: There will be a special collaboration video including the participants and instructors!
Inquiries

Earth Celebration Committee
Online Workshop contact personnel: Ami Akimoto
Tel. 0259-86-2320 (Sado Island Taiko Centre)
Email: info@sadotaiken.jp