"KENTAtaku YUTAtaku" is back for a solo live performance!
Kenta and Yuta who made their duo debut at EC are back for a special live performance!

Not only using taiko, but also incorporating hand-made instruments made from various materials, they will be creating a 60 minute repertoire. There is no doubt that your heart will get pumping and your emotions will rise as you get drawn into the performance!

One of the three performances will be live-streamed (paid tickets).

It's sure to be an exciting and one-time only experience created from some spectacular improvisation!

Don't miss the special opportunity to see the two heart-pounding performances!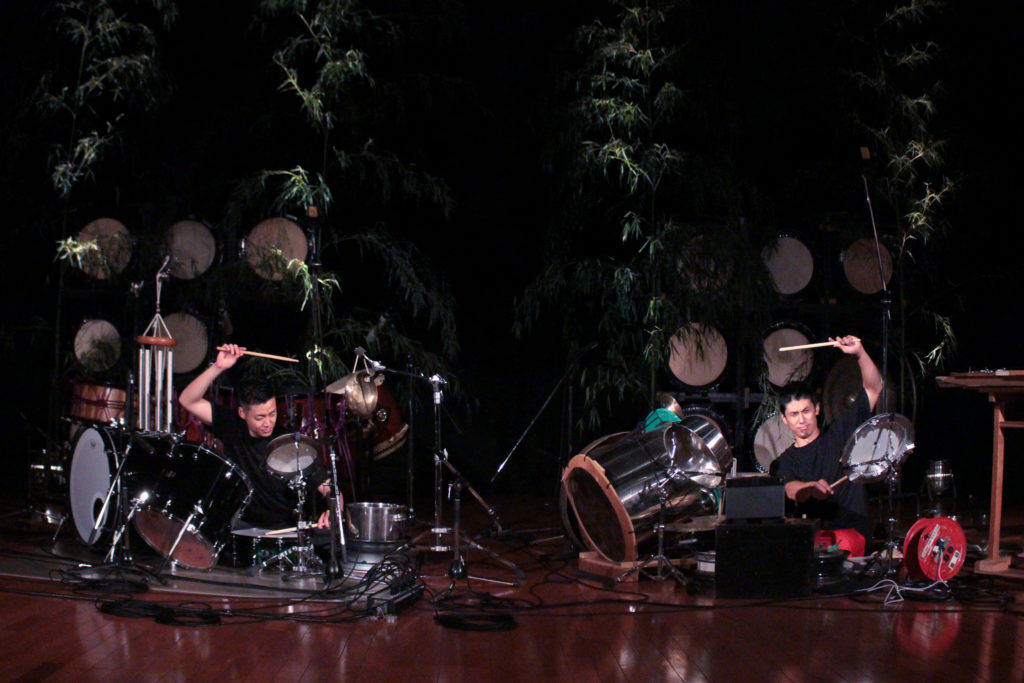 KENTAtaku YUTAtaku "Ultra-Instinctive Rhythm" (Niigata City)
Performance dates

Dec. 05 (Sat) 20:00
Dec. 06 (Sun) 13:00
Dec. 06 (Sun) 17:00-★Live-stream tickets available
Venue

Niigata GIOIA MIA (Niigata City, Niigata Prefecture)
Ticket prices

Premium ticket 5,000 yen

★ Live-stream tickets (only for the performance on Dec. 6 at 17:00) 2,000 yen
Ticket information

[Premium tickets]
Tickets for live enjoyment of the performance at the venue.
Tickets are free seating. Limited to 30 seats per performance.
Please refrain from entering with preschoolers.

[Live-stream tickets]
For the performance on Dec 6 17:00 (Sun)
After the performance, you will be able to view the footage until Dec. 12 23:59 (Sat).
Ticket Outlets

Kodo Ticket Service (Web only)

For [Premium Ticket] purchases
https://piagettii.e-get.jp/kodo/pt/&lg=-1&S=A20201205
For [Live-Stream Ticket] purchases
* You can purchase Live-stream tickets until Dec. 11 (Fri) 23:59.
https://piagettii.e-get.jp/kodo/pt/&lg=-1&S=A202012051
Hosted by / Inquiries

Kodo Tel. 0259-86-3630
Details

For further details, please visit the Kodo website